Things may have appeared to slow down on the website of late, and there's been a good reason. Today I announce the release of a new and exciting patch library for Omnisphere.
I give you Cosmic Dawn for Omnisphere, which comes in two forms. The first one uses the standard effects from Omnisphere. The second library contains the same patches with extra layers, and uses the effects from Nylon Sky. For those who may not now what Nylon Sky is, it is an add-on for Omnisphere from Spectrasonics called a Sonic Extension. You can find out more information about Sonic Extensions in this post. To pick up Nylon Sky head on over to the Sonic Extension website.
Cosmic Dawn Expansion for Omnisphere 2
Cosmic Dawn contain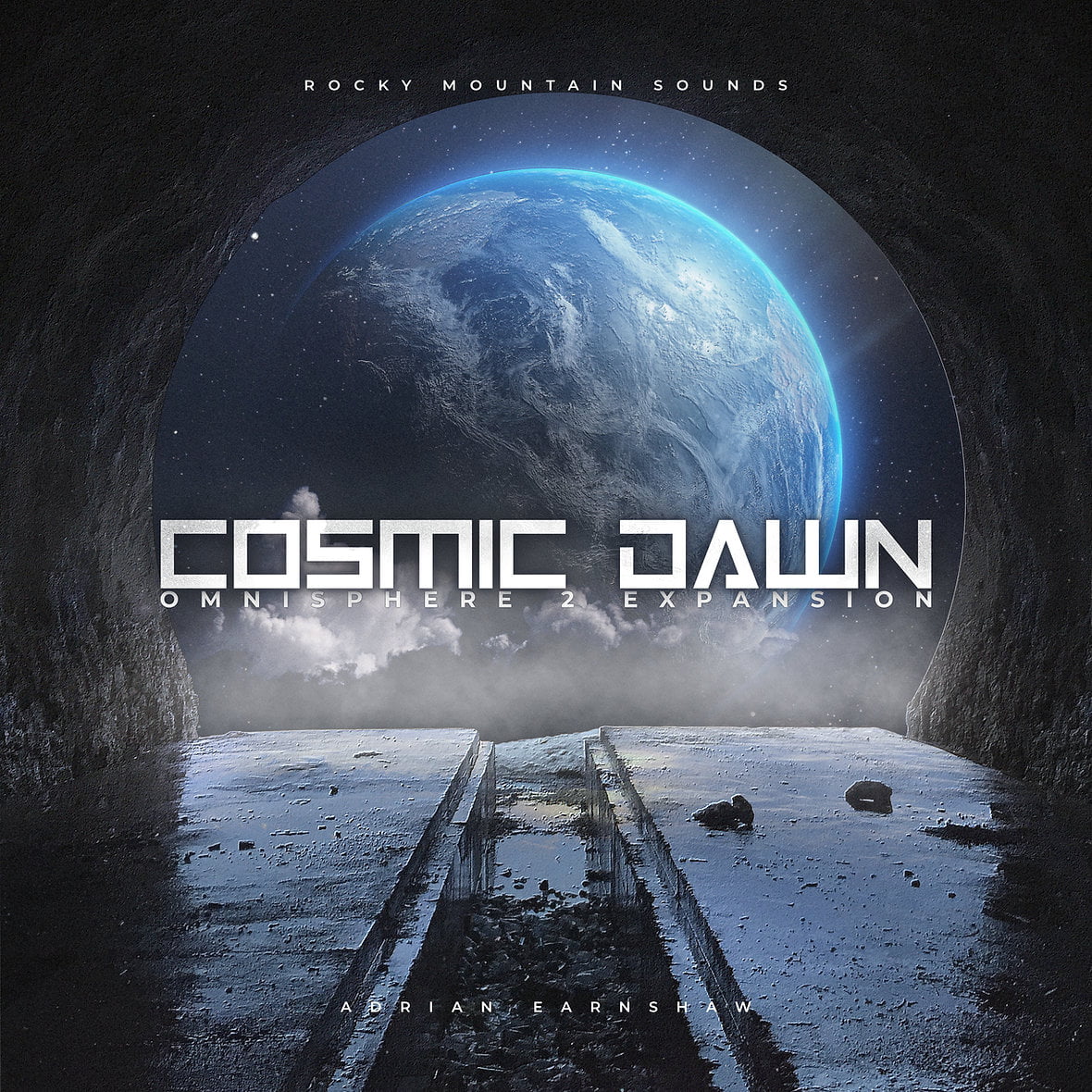 s 110 patches with 29 unique sound sources. You also get 111 unify patches for the Unify plugin from pluginguru.com. The sound sources have been taken from a pipe organ, ambient town noises that include bird song, melodies played on the pipe organ. The most interesting sound source was capturing a grinder and hammering as work was being done on my house. 
Capturing this latter sound source was a little tricky as a grinder can provide just white noise, which is not useful in itself. To overcome this problem, I captured the sound source from within the house. This shield the microphones from the higher frequencies and captures a nice deep tone that is great fodder for the granular engine within Omnisphere.
"The sound sources have been taken from a pipe organ, ambient town noises that include bird song, melodies played on the pipe organ."
The organ samples are taken from a pipe organ that I have access to in my local area. These samples include an 8′ Open Diapson, 8′ Flute, 4′ Flute, 2′ Piccolo. There are a couple of reed stops in there that include an 8′ Oboe and 16′ Bombarde pedal note. This is just a small selection of sounds from this organ and there is a full organ patch library in the works as I do have access to a couple of pipe organs in my local area.
Cosmic Dawn for Nylon Sky  Omnisphere 2 Expansion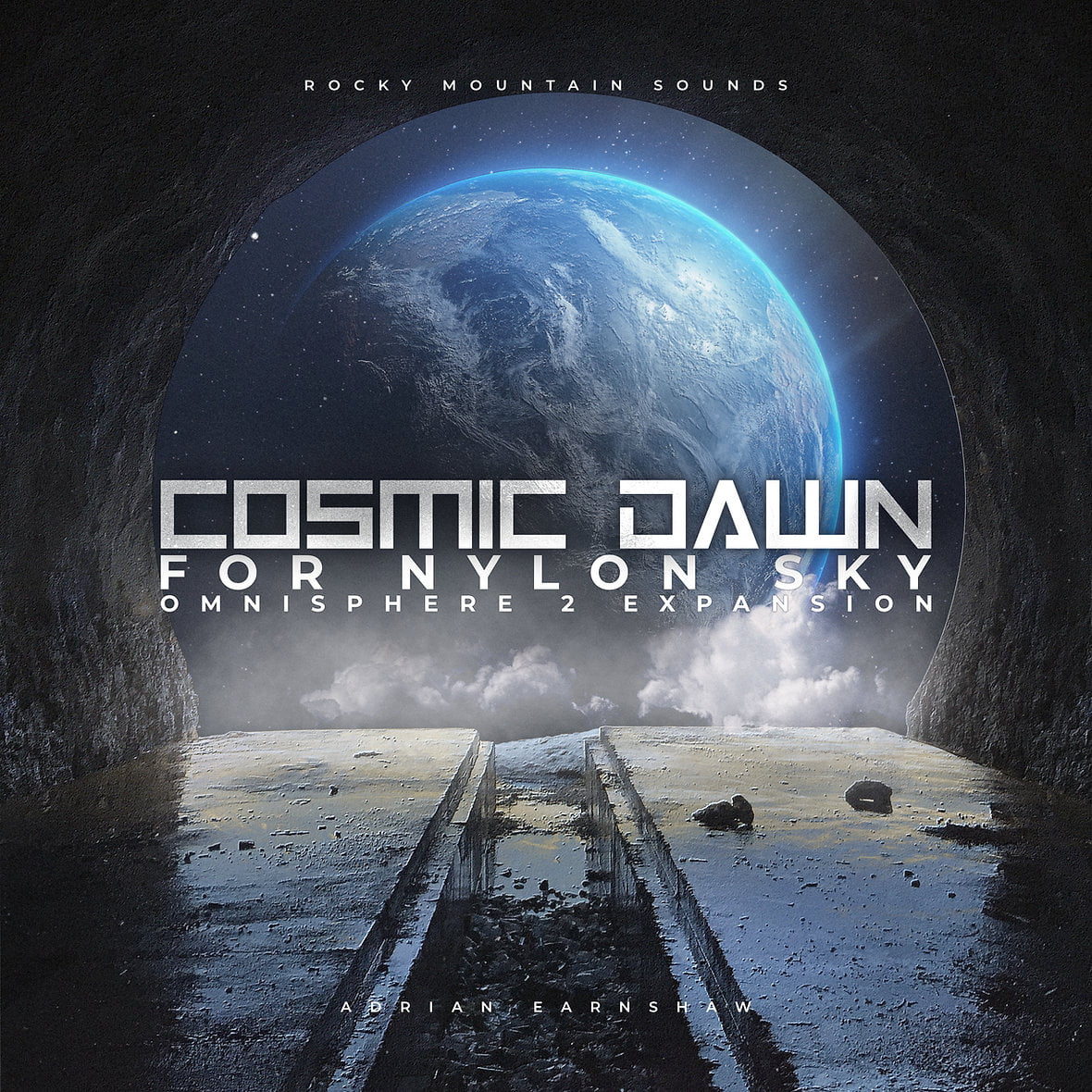 Some time ago I picked up Nylon Sky for Omnisphere, which is part of the Sonic Extensions that were made by Spectrasonics. Aside from the additional sound sources and patches, it comes with two very special effects. These are SkyVerb and SkyChannel. After finishing the initial patch library, I went back through and edited each patch to utilize these effects. You can pick up the patch library in one of two varieties, the normal Cosmic Dawn version and a special one called Cosmic Dawn for Nylon Sky. This extra library doesn't just swap out the reverb for the one from Nylon Sky. I have added extra layers and some additional effects. Some of these patches utilize an autopan to add movement on the reverb tails that are created by SkyVerb. 
Having an effect like SkyVerb inside Omnisphere provides an additional way to mangle and warp your sound. There is a feature called Clouds. This adds interesting feedback to your sound for infinite evolving changes. You can pick up your copy of this patch library for Omnisphere in the shop on this website or over at Rocky Mountain Sounds.